MATURE ADULTS
Our programs for family men and women offer spiritual knowledge and guidance in structured, coherent study classes. Satsang, or the company of like-minded seekers, is extolled in all Hindu scriptures and these classes create this common bond of people treading the path towards the highest goal of Self-Realisation. Register for the Family Program to commence attening these weekly classes.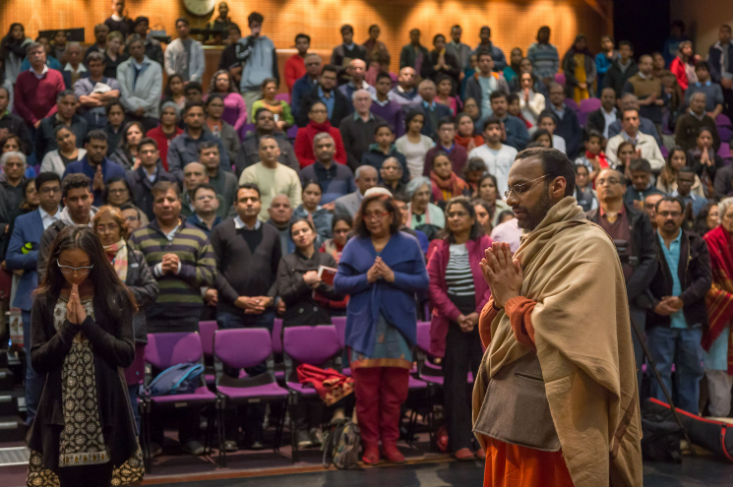 By attending these classes and associating with like-minded people keeps me divine centred.  Swamiji's classes are captivating, with his ability to bring down the message of Gita and Upanishads to modern context through eloquent explanations and examples. Participating regularly in discussion classes has helped me become more reflective and intuitive.

Santhosh
My family and I have been introduced to the Chinmaya Mission Brisbane (CMB)Family in 2013 and since then I have witnessed over the years the positive impacts CMB had on my family's life. I watched my two children mature and grow starting in Balavihar Classes and after finishing school progressing through to Chinmaya Yuva Kendra youth classes and discussions.I as a parent have also had the opportunity to built on my religious faith and reconnect with my Indian roots in the Adult Classes program and fellow student

Jason
I have been part of Chinmaya for the past 5 yrs and the whole experience has been very positive. My son has been in Sishuvihar and now in balavihar. He enjoys and loves the stories and at the same time is picking up good moral values. Chinmaya mission is part of family.

Hari Om

Shruthi
REGISTRATION OPTIONS
We host a range of classes nationally, across Sydney, Melbourne, Brisbane, Canberra, Adelaide and Perth. To register, we offer a Family Program or individual CHYK subscription. 
The Family Program entitles all of your family members to attend any of our Shishuvihar, Balavihar, Junior CHYK and Adult Gita weekly classes, with the option to pay annually or per term. For those in university or their early careers, the CHYK registration consists of weekly classes, paid per term.