BALA VIHAR
The Bala Vihar program consists of engaging classes, organised by age-group, to guide primary school students as they grow and bloom into young individuals. Through dynamic, stimulating and unique activities, Bala Vihar enhances the overall development of children at all levels: physical, emotional, intellectual and spiritual. The classes help cultivate values and life skills, equipping these young minds to remain resilient, focused, ambitious and compassionate in the face of challenges. To begin these exciting weekly Bala Vihar classes, register your child through the Family Program.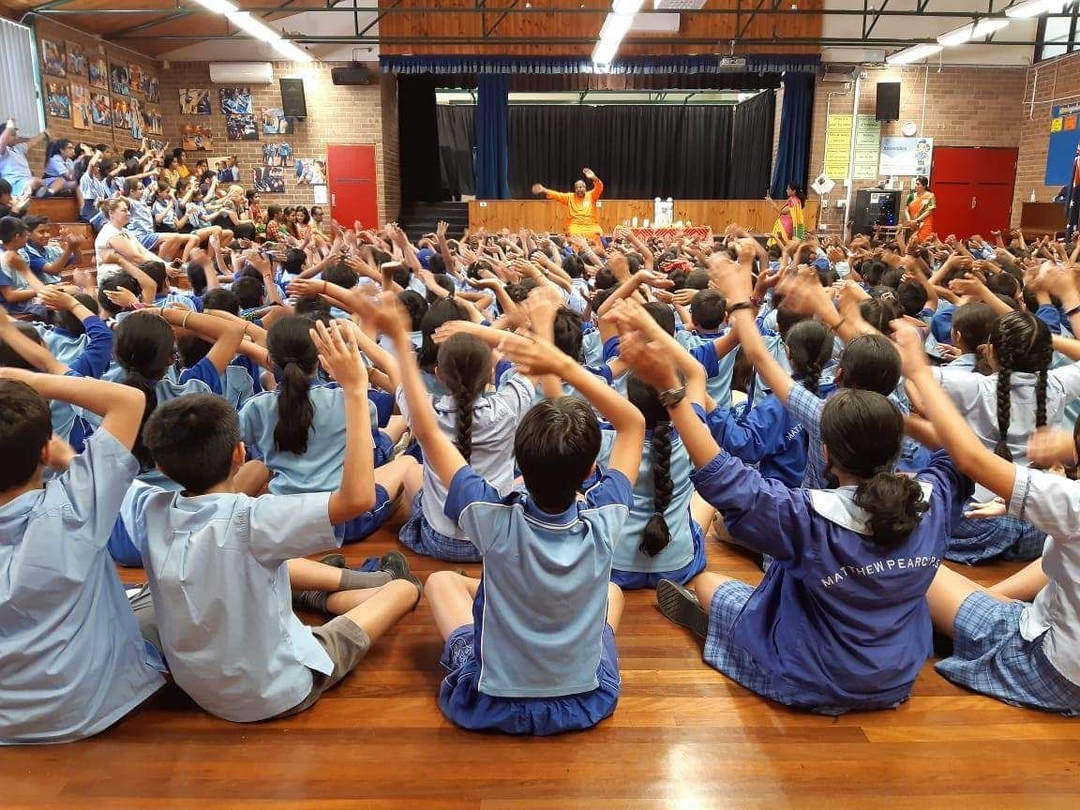 In class, I create new cultural artworks and play fun games which are related to my beliefs. As I was getting more often to Chinmaya Mission, I looked deeply and found the importance to be yourself, share your wisdom and the main thing of all is keep smiling.

Anirudh
I absolutely adore the classes as they are so engaging, thought-provoking and fun. Not only is Chinmaya Mission a great way to learn slokas and bhajans but it is also a wonderful learning experience. I have been going since I was very young and it has instilled many strong morals inside me while letting me explore and engage with my culture and allowing me to join a community of caring, loving people

Ritthika
I have been coming to Balvihar from the age of 5. We do many fun things like Yoga, listen to stories behind the Epics, prayers and bhajans. I have learnt that "Being mindful of others brings happiness".

Haricharan
REGISTRATION OPTIONS
We host a range of classes nationally, across Sydney, Melbourne, Brisbane, Canberra, Adelaide and Perth. To register, we offer a Family Program or individual CHYK subscription. 
The Family Program entitles all of your family members to attend any of our Shishuvihar, Balavihar, Junior CHYK and Adult Gita weekly classes, with the option to pay annually or per term. For those in university or their early careers, the CHYK registration consists of weekly classes, paid per term.